Extra Credit, Part 4
The Wire
: A close analysis of the Season 4 title sequence
COMMENTS (0)
LATEST ARTICLES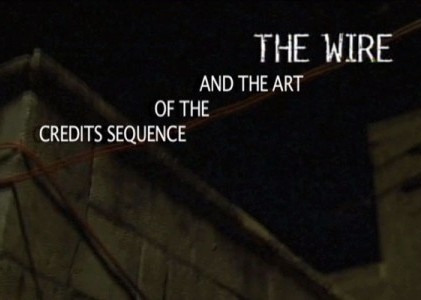 THE AUTHORS
Andrew Dignan is a film producer and occasional blogger living in Los Angeles. His last film, the Sundance selection Steel City, is now on DVD and he is currently in pre-production on two features and a short scheduled to shoot this fall.
More articles by
Andrew Dignan
Kevin B. Lee is editor of the Keyframe journal at Fandor and programming executive at dGenerate Films.
More articles by
Kevin B. Lee
Matt Zoller Seitz is a writer and filmmaker whose debut feature, the romantic comedy Home, is available through Netflix and Amazon. His writing on film and television has appeared in The New York Times, New York Press, and The Star Ledger, among other places. He is also the founder of The House Next Door, a movie and TV criticism website.
More articles by
Matt Zoller Seitz
Author's Website:
The House Next Door