Extra Credit, Part 3
The Wire
: A close analysis of the Season 3 title sequence
Making The Wire, Museum of the Moving Image, July 30, 2008
This video essay is part of a series on The Wire. Also on Moving Image Source: Dana Polan on the show's Balzacian universe, Nelson George on its complex portrayal of black America, David Schwartz on its view of life as a chess game, and video essays on the Season 1, Season 2, Season 4, and Season 5 credits by Andrew Dignan, Kevin B. Lee, and Matt Zoller Seitz.
The following text is the voiceover script for the video essay on The Wire's Season 3 credits.
Beginning with the destruction of the housing towers early in Season 3, we witness change happening all around the characters, and it's represented in the credits as well, via images of blueprints, construction sites and groundbreaking ceremonies; real estate and development, like drug dealing, is a lucrative business that often unfolds on the wrong side of the law. Young turk candidate Tommy Carcetti attempts to replace incumbent candidate Royce by lowering crime numbers, but when police officers are asked to produce math instead of actual results, all you get end up with is creative accounting. We see a major walking in silhouette across a PowerPoint presentation of crime trends, unable to raise an eye to the impossible marching orders laid down by CompStat, then a shot of a lonely binder of statistics and paperwork, its spine uncreased.

In a drastic change of pace from seasons past, the Neville Brothers performer the theme song's third incarnation. It's a more uptempo rendition than in previous years. The effect is boisterous, employing a call-and-response technique that makes it seem as though the words are being sung between a church choir and its congregation. It's also worth noting the inclusion of a shot of the late executive producer Robert F. Colesberry, who only played a small onscreen role in the show but was instrumental in its creation. Having passed away the previous year, Colesberry's character was given a policeman's wake on the show, but his tribute would remain in the credits for the show's duration, a testament to the loyalty and friendship he inspired in those around him. —A.D.

LATEST ARTICLES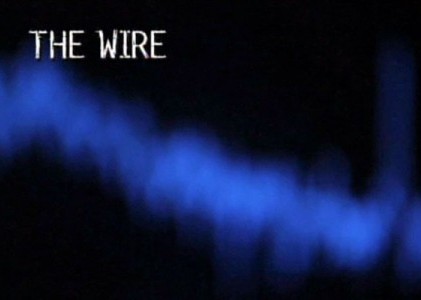 THE AUTHORS
Andrew Dignan is a film producer and occasional blogger living in Los Angeles. His last film, the Sundance selection Steel City, is now on DVD and he is currently in pre-production on two features and a short scheduled to shoot this fall.
More articles by
Andrew Dignan
Kevin B. Lee is editor of the Keyframe journal at Fandor and programming executive at dGenerate Films.
More articles by
Kevin B. Lee
Matt Zoller Seitz is a writer and filmmaker whose debut feature, the romantic comedy Home, is available through Netflix and Amazon. His writing on film and television has appeared in The New York Times, New York Press, and The Star Ledger, among other places. He is also the founder of The House Next Door, a movie and TV criticism website.
More articles by
Matt Zoller Seitz
Author's Website:
The House Next Door