Razzle Dazzle, Pt 1: The Pitch
A six-part video essay about fame and the movies
Razzle Dazzle is a six-part video essay that looks at how movies have examined the many facets of fame (heroism, infamy, and everything in between) and how they have shaped the audience's perception of what fame offers. Chapter 1, "The Pitch," lays out how movies are just one component of an all-consuming media that is constantly shaping the modern image culture. Subsequent chapters look at certain archetypes—the Hero, the Fraud, the Parasite, the Maverick, and the Takeaway—that have become staples of the media cycle.

LATEST ARTICLES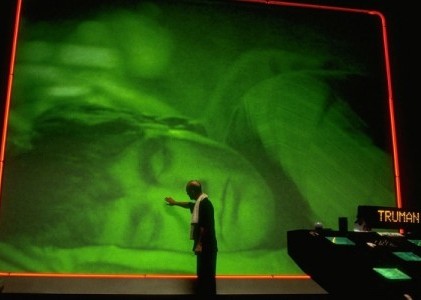 More
Photo Gallery:

Razzle Dazzle, Pt 1: The Pitch
Video:

Razzle Dazzle, Part 1
THE AUTHORS
San Antonio-based film critic Aaron Aradillas is a contributor to The House Next Door, the founder and publisher of Rockcritics.com and the host of "Back by Midnight," an Internet radio program about film and television.
More articles by
Aaron Aradillas
Matt Zoller Seitz is a writer and filmmaker whose debut feature, the romantic comedy Home, is available through Netflix and Amazon. His writing on film and television has appeared in The New York Times, New York Press, and The Star Ledger, among other places. He is also the founder of The House Next Door, a movie and TV criticism website.
More articles by
Matt Zoller Seitz
Author's Website:
The House Next Door