Laws of Desire
What did David Cronenberg's
Videodrome
get right about us?
COMMENTS (2)
In other words, Videodrome isn't just about technologically mediated desire, it's about that desire as a battleground. "Because it has something... that you don't have, Max. It has a philosophy, and that is what makes it dangerous."
Alex R posted 07.02.12
Excellent article! "A deep feeling of conservative pessimism—about new technologies, the liberalization of sexuality, and the intersection of the two—structures the world of Videodrome." I think the film is ultimately more ambivalent towards technology's effects on human consciousness rather than deeply pessimistic. Remember, the primary antagonists of the film are actually right-wing moral majority types who want to use the Videodrome technology as a means of social control, while it was originally developed by the "Professor O'blivian" character as part of a more utopian project. I'd argue that the film is ultimately about the war over control of the "new flesh" between the libertine and authoritarian strands of capitalist society.
Alex R posted 07.02.12
LATEST ARTICLES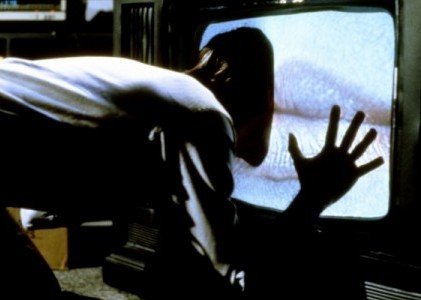 THE AUTHOR
Tom McCormack is a critic living in Brooklyn. His writing has appeared in Cinema Scope, Film Comment, Rhizome, The L Magazine, and other publications. He is a regular contributor to Moving Image Source, an editor at Alt Screen, and the film and electronic art editor of Idiom.
More articles by
Tom McCormack