Grand Openings, Pt 3
Analyzing David Fincher's credit sequences:
Fight Club
COMMENTS (1)
I really like the middle section, after "Man Vs. himself". I think from the "hit me as hard as you can" scene where the pixies say Stop! forward would have made a great trailer for the movie itself.
naota posted 13.10.10
LATEST ARTICLES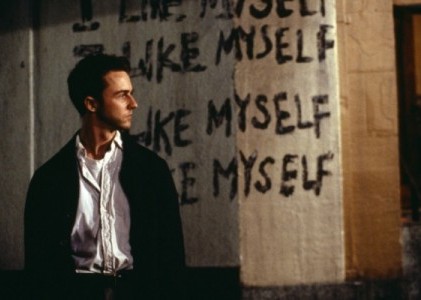 More
Photo Gallery:

Grand Openings, Pt 3
Video:

Fight Club Credits
THE AUTHORS
San Antonio-based film critic Aaron Aradillas is a contributor to The House Next Door, the founder and publisher of Rockcritics.com and the host of "Back by Midnight," an Internet radio program about film and television.
More articles by
Aaron Aradillas
Matt Zoller Seitz is a writer and filmmaker whose debut feature, the romantic comedy Home, is available through Netflix and Amazon. His writing on film and television has appeared in The New York Times, New York Press, and The Star Ledger, among other places. He is also the founder of The House Next Door, a movie and TV criticism website.
More articles by
Matt Zoller Seitz
Author's Website:
The House Next Door