All Things Shining, Pt 4
The films of Terrence Malick:
The New World
COMMENTS (1)
Had a question: What are your thoughts regarding the influence of Heidegger on Malick as well as other Western philosophers? Malick studied under Stanley Cavell at Harvard, went to Oxford (on Rhodes scholarship I think), he taught at MIT and he also translated some Heidegger...maybe I missed it. Fascinating stuff on Tree of Life you got here.
Jason1907 posted 28.08.11
LATEST ARTICLES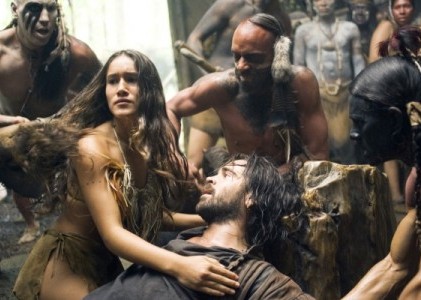 More
Photo Gallery:

All Things Shining, Pt 4
Video:

The New World, Pt 1
THE AUTHOR
Matt Zoller Seitz is a writer and filmmaker whose debut feature, the romantic comedy Home, is available through Netflix and Amazon. His writing on film and television has appeared in The New York Times, New York Press, and The Star Ledger, among other places. He is also the founder of The House Next Door, a movie and TV criticism website.
More articles by
Matt Zoller Seitz
Author's Website:
The House Next Door